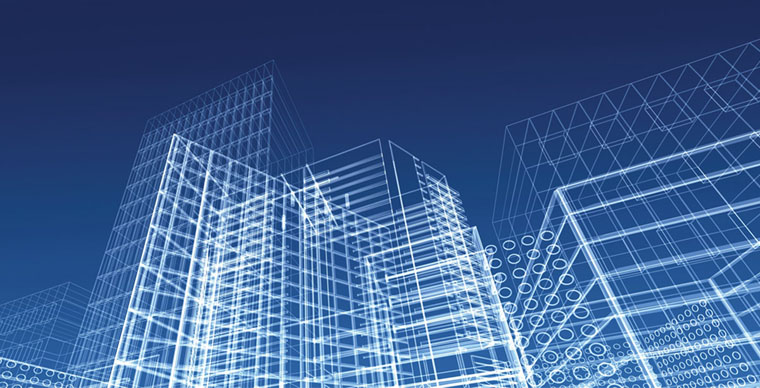 Thank-you for the opportunity to introduce DLRawlings, Inc. Architecture + Planning architectural and engineering services.
D L Rawlings, Inc. is a full service architectural firm offering Architectural Solutions from interior space planning to multi million dollar facilities. D L Rawlings, Inc. offers the highest level of professionalism, technical competence and design expertise.
We bring to you a broad range of experience in building use and construction type, which enables effective analysis for appropriate design solutions and offers solid experience in the following building uses.
| | |
| --- | --- |
| Commercial and Retail Facilities | Offices and Financial Institutions |
| Food and Entertainment | Industrial and Municipal Facilities |
| Assembly and Recreational Facilities | Downtown and Renovation |
| Medical Office and Facilities | Multi Family Residential |
D L Rawlings, Inc. offers all or a selection of service profiles. The Architectural process is broken down into 5 phases and is outlined as follows:


Phase 1: Schematic Design
During this phase D L Rawlings, Inc. will help you to define your Programmatic needs and draw concept plans for your review and approval.
Phase 2: Design Development
During this process the schematic concept plan is selected and fine tuned to meet all code requirements. Building systems are drawn schematically and reviewed. Meetings with key city personnel if deemed necessary will be held to ensure code compliance.


Phase 3: Construction Documents
Bid, Permit, and Construction Drawings and specifications are developed and finalized.


Phase 4: Bidding and Negotiation
During this phase bid documents are sent to prospective contractors to solicit competitive and cost effective bids. Any questions and review of contractor suggestions will be responded to. A bid analysis and evaluation of alternately priced items and contractor qualifications will result in a recommendation of the best-suited contractors.


Phase 5: Construction Administration
D L Rawlings, Inc. will observe the construction as requested and review pay applications and along with Supplemental Instructions issued by the architect to solve problems as they are uncovered will ensure an efficient and timely execution of the Contract Documents.


The Standard Architectural Fee breakdown by Phase is as follows:
| | | |
| --- | --- | --- |
| Phase 1 | Schematic Design | 15% |
| Phase 2 | Design Development | 15% |
| Phase 3 | Contract Documents | 45% |
| Phase 4 | Bidding and Negotiations | 10% |
| Phase 5 | Construction Administration | 15% |
I am sure you will find my services and offering exceptional, should you allow me the opportunity to work with you. Please do not hesitate to call me should you wish to discuss any aspect of myself, my firm, or your specific project needs. I look forward to the opportunity to work with you.

Incorporated in year 2000
Licensed Professional Design Firm
1 M Professional Liability
David L. Rawlings Principal Architect
Illinois Licensed Architect
Office:
First American Title, Aurora
Benchmark Branch Bank, St. Charles
Kane County Teacher's Credit Union
Remodeling Aurora
Remodeling Elgin
Champion Packaging, Benchmark Bank, Aurora Remodeling Schematics
Benchmark Bank, Corporate Bank Schematics
Color Caulk Corporate Offices, Auriora
EleMech, Inc. Corporate Offices, Aurora
The Law Offices of Gil and Cruz, Aurora
Centennial Mortgage Corporate, Aurora
Coldwell Banker Primus Realty offices, Various locations
Medallion Press, Aurora
Municipal:
Southern Kane County Public Safety Training Center, North Aurora
Kane County Regional Office of Education, Office Planning, Geneva
Aurora Transportation Facility Remodelings
Medical:
Rush Copley Health Plex, Atlas Physical Therapy
Provena Mercy Diabetes Center, Aurora
Provena Mercy Respiratory Therapy, Aurora
Superior Ambulance, Various Locations
Rush Copley Hospital, Several Projects, Aurora
Dr. John Bullock Chiropractic Center, Aurora
MedCom Office Building, Several Medical Tenants Aurora
Castle Orthopedics, Aurora
Batra MRI PET Facilites, Chicago Area
FMC Dialysis, Aurora
Modi Dental, Aurora
Adatia Dental, Aurora
St. Francis Animal Hospital, Aurora
Western Springs Animal Hospital
Randal Rd Animal Hospital, Crystal Lake
Brookville Animal Hospital, Bolingbrook
Joliet Pharmacy, Joliet
Katie Big Physical Therapy, Naperville
Retail:
Miki Moon Salon, Naperville
4M Retail Facilities, Varios
WRB Industries Gas Station, Subway, Car Wash and Quick Mart, Justice
New York Centre Shopping Mall, Aurora
Zuno Properties Dillenburg Retail and Multi Family WIP
Gramma's Pantry, LeFox
Standard Auto Sales, Aurora
Fastek Communiations and Retail, Aurora
Aurora Jewelry, Aurora
La Flor De Durango Grocery, Aurora
Photography by Armondo, Aurora
Hollywood Shot Photography, Joliet
Williams Reserve Retail Remodeling
Restaurant:
New York Street Restaurant Row Downtown Aurora:
Billy Goat Tavern, 33 West Trattoria, Comfort Zone BBQ & Blues Bar
Saddle Up Country Saloon and Restaurant, Aurora
Limestone Brewing Co. and Restaurant, Aurora
Riverview Restaurant, Mongomery
Aurelios Pizzeria Restaurant, Plainfield & Aurora
Capri Ristorante Italiano, Oswego
Blackberry Restaurant, Aurora
Sepulveda Restaurant / Los Comales, Aurora
Tacalitlan Restaurant, Aurora
Dominick's Pizzeria, Villa Park
Amato's Pizzeria, Aurora
Gumbhadies Pizzeria, Lisle
Los Comales Restaurant, Niles
Muniz Taqueria, Aurora
Club Boleros Restaurant, Aurora
Tandoor Hut, Indian Food, Naperville
Thomas' BBQ, Aurora
Harolds Chicken, Aurora
Sundae Times Icecream, Aurora
La Michoacana Ice Cream, Various Locations
Sosa Sports Bar and Grill
Multi Family:
Hardin Manor Condominiums, Evanston
Zuno Properties Dillenburg Retail and Multi Family
Yahoo Estates, Aurora
Reckinger Apartments, Aurora
William's Reserve Renovations
Butterfield Trails Apartments, North Aurora
Alara at Summerfield, Clubhouse Remodel
Assembly:
Normantown Indoor Tennis, Plainfield
Family & Faith Christian Church, Aurora
New Life Church, Yorkville
Spates Temple, Elgin
Temple, Bartlett
Temple, Itasca
St. Thomas, Bellwood
Masonic Lodge # 90, Aurora
Family Fun Junction, Sugar Grove
Industrial:
Yeomans, Chicago Pump, Aurora
Fuller Labs, Aurora
Roanoke Industries Warehouse Facility, Aurora
Peru Wood Products Facility, Peru
Air Gas Midwest, Office / Industrial
Power Plant Services, Melrose Park
Fluid Air, Aurora
Pace Tobacco Imports, East Dundee
1995 to 2000
Aurora, Illinois
Project Architect.
Notable Clients: Old Second National Bank, Oswego & Batavia; Kane County Teachers Credit Union, Elgin; Prairie Point Bank, Beecher; First American Bank, Chicago; OakBrook Bank LaGrange; City of Aurora, Various Municipal Projects; Aurora Fire Department; Fox Valley Park District, Administrative Offices, Blackberry Aquatic Center; East Aurora School District; Hollywood Casino, Aurora; YMCA Senior Housing, Aurora; Waubonsee Community College; Aurora University; Various Industrial / Office Facilities; Prairie Point Retail Center, Beecher; Stratikis Centre, Andianna's Café, Aurora; Tzutzulis Fruit Markets, Villa Park, Aurora; Bristol Chicago Development, Multi Family Housing Developments: Butterfield Oaks, Farmington Lakes, Orchard Village
1992 to 1995
Park Ridge, Illinois
Project Architect specializing in retail facilities across the nation.
Notable Clients: Carson Pirie Scott; Montgomery Wards; Marshal Fields; Dunham Sporting Goods; Hibbett / Champs Sporting Goods; Boston Market; Blockbuster Video; Discovery Zone; Various Speculative Shopping Centers.
1987 to 1992
Chicago, Illinois
Architect / Project Manager
Notable Clients: Historic and Industrial building Condominium Conversions: Best Brewery Condominiums, St. Michaels High School Conversion, Hudson Mews Condominiums; AT&T Offices and Telcom Facilities, Midwest; U.S. Army, Fort Sheridan Remodeling; U.S. Post Office, Chicago; Southwest Transit Authority; Turtle Wax Car Washes; Fox Valley Auto Mall; Structural Consultant
1985 to 1987
Palatine, Illinois
Notable Clients: Comdisco Computer & Office Facilities across the Nation; Senior Housing Facilities, Chicago Area.